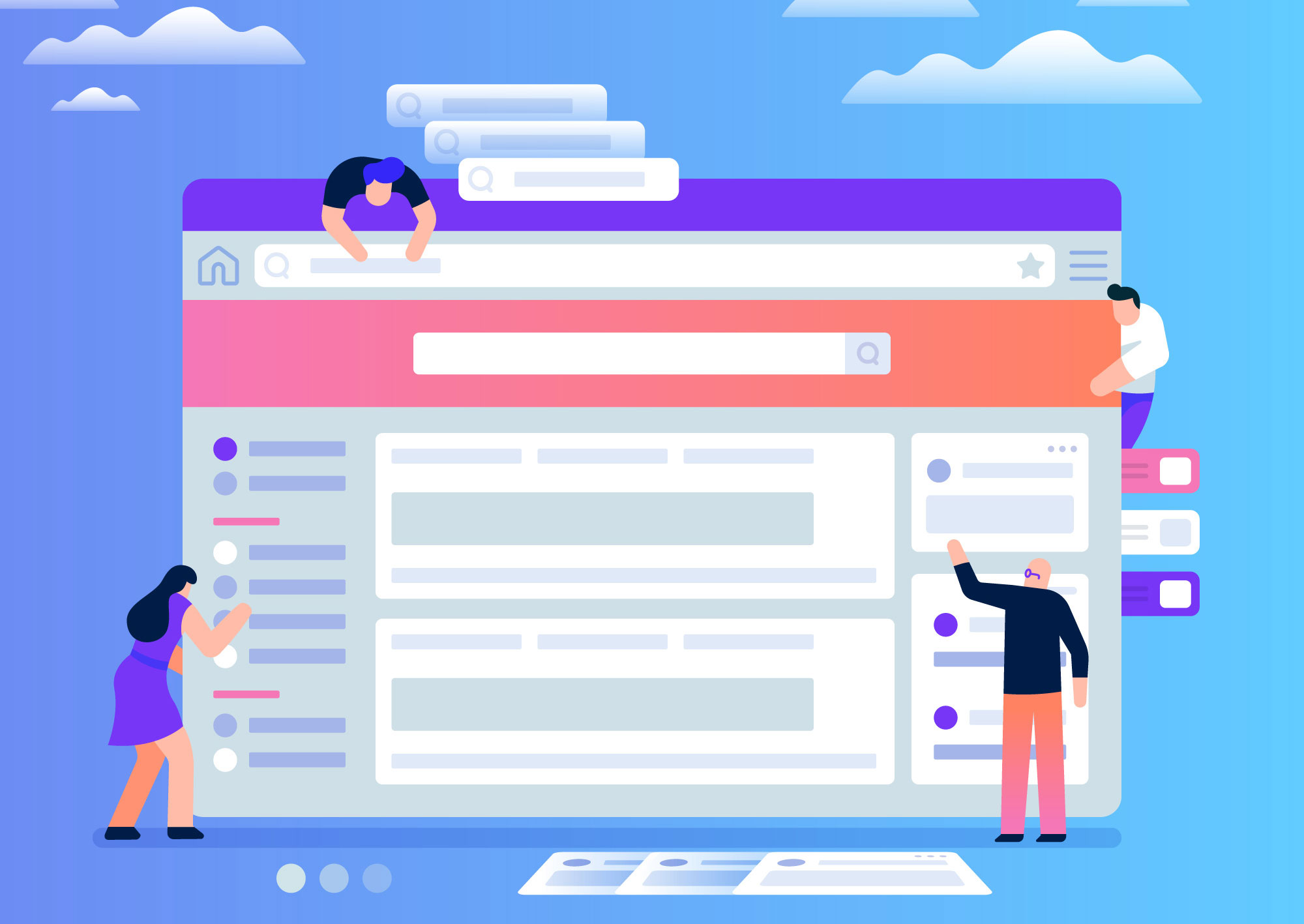 No matter how engaging and relevant your content, without high quality and professional UI and UX design, your site will fail to reach its potential. We can help to ensure that your site offers the user experience that your visitors demand and expect to maximise your capacity to attract and retain visitors and convert those visitors into successful and profitable sales.
What Is UI/UX Design?

While UI and UX may sound similar, in fact, they are two different things. UX or User Experience design involves the creation of products which can provide relevant and meaningful experiences for users including the whole process of acquisition and integration of the product, together with elements of its branding, usability, function and design.
UI, on the other hand, is the layer on top of UX design. As opposed to the technical and analytical elements of UX design, UI or User Interface design is closer to graphic designer although it has more complex responsibilities. Both UI and UX must be used together to achieve success, and a quality product experience must begin with UX and be finished to perfection with UI.
What Is The Importance Of UI/UX Design?

Evidence has shown that almost 90% of your site's visitors will not return following a poor user experience, and almost half of all people who search for goods and services only cite the design of a website as their top factor in deciding whether or not a business is credible and trustworthy. With this in mind, it seems very clear that UI and UX design has a key role to play in ensuring that viewers' expectations are fully met and to ensure that visitors return time and again, with the greatest chance of being converted into customers.
UX design supports and enhances the user experience, and while your company's website must be attractive and have strong visual appeal, it must be simple to navigate and perform well in a commercial forum too. With professional UX design on board, your customer retention will be increased and your online visibility improved in a cost-effective way.
How Does UI/UX Design Work?
There are a number of vital components to effective UI/UX design. These include:
Visual components – the look and feel of your website's front end is essential in attracting and retaining visitors. We can use the most effective images, colour palettes, graphics, symbols, spacing and typography to maximise the power of your site's visuals and to improve user engagement.
Website Structure & Information Architecture – Having a strong website structure and well-organised information ensures that end users are able to find what they are seeking easily and swiftly. To be successful and to reach the top of the SERPs, your site must be intuitive and easy to navigate.
Labelling – When appropriate wording is used for titles, file names, URLs, menus, navigation, captions and headings, SEO will be optimised and the end user will have an overall better experience.
Findability – if the information on your website is easy to find, both from search engines and from inside your site, it will maximise the chances of potential customers buying your services and products. We can plan a careful structure for your site, with clear navigation and appropriate labelling so the user experience is fully optimised.
Usability – this will ensure that your site allows end users to effectively complete desired actions or find relevant information without undue difficulty.
Accessibility – we can optimise your site so that people who have different disabilities including those of a speech, physical, auditory or visual nature are able to not only use your site but also interact effectively with it.
How Can Our UI/UX Design Service Benefit You?
Harnessing the power of professional UI and UX design can benefit your company in a number of ways.
UX and UI design is highly cost-effective – it is cheaper for your company to prevent usability issues from occurring than to try to fix them through a redesign at a later date. By using our professional UI/UX design service you can avoid problems from arising in the future through our high-quality design process and rigorous usability testing.
Increase rate of conversion – our data and user research will give clear insights into how to improve your brand's conversion rate. It will be possible to pinpoint at a glance where users are giving up on your site, where they are becoming frustrated and where they are having difficulty in interpreting your offerings. We can combine the data received from web analytics with usability testing so that we obtain a full and holistic understanding of users' actions, and why these actions are taking place so that we can improve your conversion rate not only in the short term but also over a longer duration.
Improvements in self-service – customers want a self-service experience when they go online so that they don't have to call expensive call centres and deal with complex procedures. By designing your site to meet this need, you can ensure that users have a positive experience while cutting the costs of running your organisation's technical and customer support services.
SEO boost – search engines rate quality user experiences very highly, and when your UI/UX design is of the best quality, your search engine ranking will exponentially be higher, giving your brand greater visibility, driving up traffic and increasing the number of sales you achieve. Conversely, poor user experiences can result in a Google penalty, which can put you at a serious disadvantage when compared to your competition. We can prevent this from happening by employing our expertise in this field and implementing effective UI/UX design strategies that will keep your site highly ranked.
More loyal customers – if your site's users are unhappy with the experience they receive they will not return and that means you will lose out on repeat trade. Happy customers, conversely, become brand advocates, so investing your resources in powerful UI/UX design will increase your customers' loyalty and enhance your brand's reputation within its niche.
How Can We Help
We can design an exceptional site for your business which has been built with usability and high performance in mind. We work across a range of sectors and with companies of all types and sizes, and we have a passion for designing sites which are engaging, intuitive and user-friendly. We specialise in design, and we are proud of the results we achieve. Contact our web design team today and find out how we can enhance your customers' satisfaction through an accessible and interactive website.