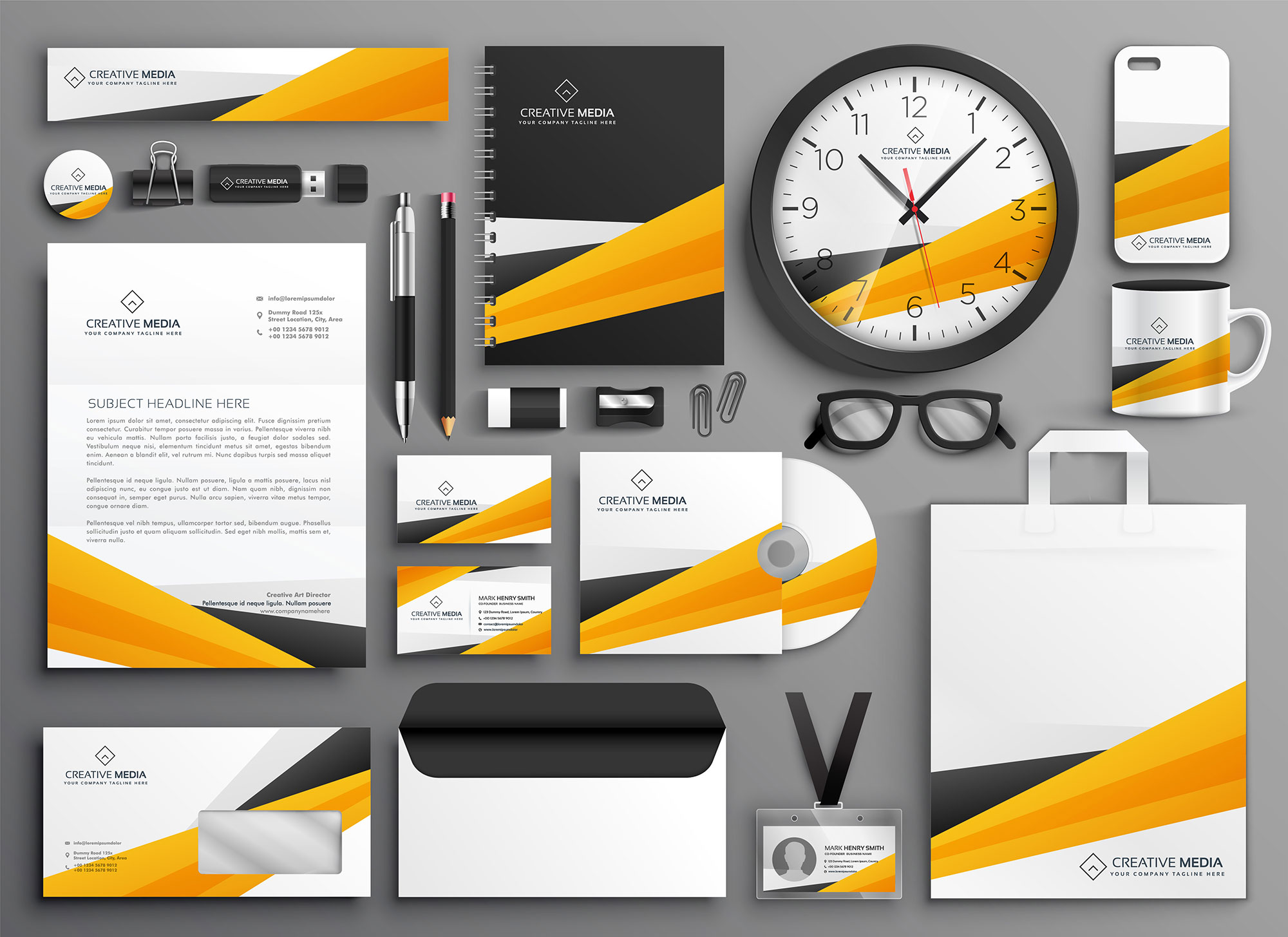 As soon as visitors arrive on your homepage, the very first thing they will encounter is your logo. Therefore, it couldn't be more important that it captures the essence of your brand's message and portrays your company in the best possible light, creating an impression that will last while ensuring your audience is properly engaged.
A logo is the beginning of your brand identity, and our skilled design team can create a fully pervasive approach for your website and associated channels, ensuring that your brand message is reflected right across the board.
Our experienced and creative design agency can work closely with you so that your brand's message can be seamlessly and consistency carried over multiple formats and channels. You are rightly proud of your brand, and that's why we believe that it's vital for you to have a clear and strong input into the designs that we create, giving us clear insights into your company's mission so that we can develop a brand identity that you are entirely satisfied with.
Whether you already have a company logo but feel that it doesn't effectively convey the right message for your brand, or whether you are creating a new logo from scratch, we can help to refresh your brand identity to create a feel and look which is engaging and striking. Through our expertise in this niche, we will provide a quality design service that guarantees a positive customer experience that meets all your expectations.
What Is Logo And Brand Design?
Your logo isn't your brand's identity in itself – in fact, logo and brand design have two different roles, however, when they work harmoniously together they create the image that is perceived for your product or business. Simply put, the term "brand" refers to the perceived image of your corporate identity, whereas your "logo" refers specifically to the way in which your business is most easily identified.
Branding gives your product a personality which is formed and shaped by its audience's perceptions. While designers are unable to physically "make" the brand, they do form its foundation on which the audience then build. A brand is not only your logo, slogan, fonts and colours, but it is also your whole corporate image, reflecting everything your company produces, as well as its aims and values. Your brand is the essence of what your business believes in and what drives it forward.
Logo, on the other hand, is purely for identification purposes, setting your brand apart through the use of a particular image or symbol. A logo cannot directly sell your company nor describe your business, instead deriving its meaning from how good the quality of what it symbolises is. In short, what the logo means has a greater importance than its visual appearance. Your logo will not function effectively until it has become a familiar image to your audience.
Which Benefits Can Our Logo And Brand Design Service Bring?
Our logo and brand design service bring a host of benefits for your company including:
Revealing your brand's identity – when we design a quality logo for your company you are claiming ownership if your brand. By emblazoning your clear logo across every channel of your business you are effectively telling potential customers about your brand, the products you sell and what you can do for them as customers.
Inviting new potential customers to become acquainted with your – people are naturally drawn to interesting colours and designs. If you have an attractive logo people who would not necessarily have been attracted to your product could well have their interest piqued, encouraging them to buy your product or at least find out more.
Setting yourself apart from your rivals – a strong and well-designed logo will set your brand apart from its competition, distinguishing your products, ethics and personality from your rivals
Increases brand loyalty – on a subliminal level customers have a strong affinity to the logos of their favourite products. We can help you to develop a familiar and recognisable logo which builds and boosts your brand loyalty.
Visibility across channels – a multi-pronged marketing campaign is key to success, however, when we design a professional logo for your company you can be confident that you can use it across every channel of your marketing strategy to great effect, increasing visibility and promoting awareness.
Developing a personality for your brand – your brand identity represents your brand's values in a visual capacity. We can help you to set your brand's overall tone and help to evoke the desired feelings within your target audience while communicating your brand's message and promoting its business goals.
Developing consistency – we can help you to develop a strong brand identity which allows for a consistent brand message to be conveyed through every marketing channel.
Boosting awareness – in creating your brand's identity packaging, we can ensure that your company remains at the fore of all marketing materials, boosting awareness of your brand and reaching a wider range of potential customers.
Let Our Team Help You
We know that an effective marketing strategy often begins with a quality, professional logo, and that's why our skilled and experienced design team are on hand to help. Whether you're launching a new company and need a logo designed from scratch or whether you need an update to your existing brand image, we can craft the perfect logo to capture the essence of your business and its message. We love what we do, and our passion and dedication will shine through in our work. We're proud of the results we achieve, so contact us today to find out how we can express your brand's message most effectively.