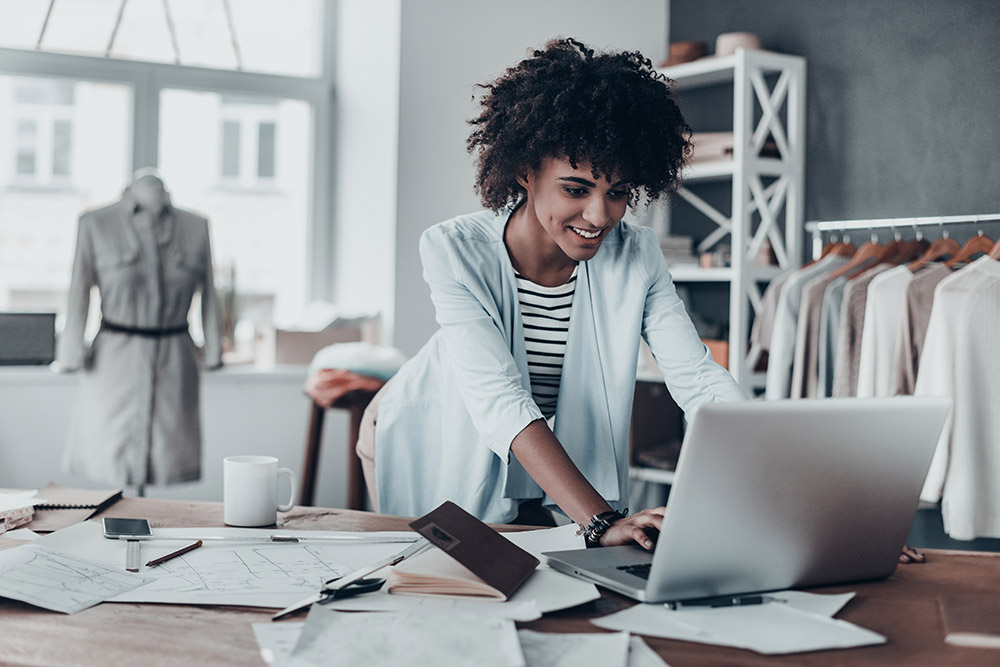 Affordable Digital Marketing Ideas for Small Businesses
Digital marketing presents a wide range of ideas for small businesses with little or no budget that are looking for affordable strategies to reach out directly to their audience. In fact, with the aid of digital marketing, your small business has the unfair advantage to compete favourably with big companies in your niche. So, if you have been finding it difficult to compete with established organisations in your industry via the traditional marketing techniques, you can get leverage on digital channels such as local SEO, social media marketing, online marketing, blogging, e-mail marketing, among others, step up your game.
In case you don't have enough resources to hire a digital marketing consultant to help you incorporate relevant digital marketing ideas into your business, here are a few options you can try to achieve tremendous results.
Start a blog
It is often said that content is the king. Yes, it is. With great content you can reach global audiences and create opportunities for your business. By creating content that describes how your customers can improve their businesses to achieve their goals, you can establish authority in your chosen fields and regarded as a go-to expert when your services or products are needed.
Do some keyword research and build links to your website (SEO)
Search Engine Optimisation (SEO) is an affordable digital marketing strategy that small businesses can employ so their products or services can be easily found online through search engines. So it is important for you to learn how to do keyword research and then create some authoritative links back to your website to get them ranking for keywords that matter to your business. This will drive audience to your website.
Build an email list
Email marketing is one of the most affordable forms of digital marketing strategies for small businesses. In fact, building an e-mail list is critical to the growth of small businesses. You can build your email list by asking directly from prospects or request sign up to your store in exchange for a free gift or discount. Make sure you get their permission before mailing them.
Send a weekly newsletter to your local audience
Once you have built your list, you can start sending a weekly newsletter to your local audience so you can maintain a regular presence in their minds. Offering discounts or something of value via your weekly newsletter will motivate people to become regular customers of your business.
Have social media accounts
Social media marketing is critical to the success of modern businesses especially startups. Evaluate various social media platforms such as Facebook, Pinterest, Instagram, LinkedIn, Twitter etc. and choose the ones that will serve your goals and target audience. Trying to juggle all of these platforms will become a burden after a while. So it is very important to choose suitable ones to focus on. Ensure that your contents are tailored to the needs of the various types of audiences using different social media platforms.  You can also check your competitors' pages to see which contents work better.
Join Related Groups in Various Platforms
You can join relevant Facebook, LinkedIn or any other suitable online groups where you can showcase your expertise by making regular contributions and helping others. This will result in other members of the group to perceive you as an expert in your field and use your services or recommend your business to others if and when needed.
Write an eBook
Writing quality eBooks is another cost-effective way to reach out to your audience as a small business owner. They can vary from long and well-structured articles to useful templates or even one-page checklists that will solve the specific needs of your target audience. EBooks help to promote you as an authority in your industry and consequently motivate people to become customers of your business. You can also use your eBook to obtain email addresses of potential customers who genuinely need your services.
Promote #hashtags in your local area
If your business is locally based, you can use twitter, instagram or your chosen platform's hashtags specific to your area to promote your products or services. This is ridiculously affordable and can work significantly for your business.
Participate in relevant forums and make comments on relevant blogs
Being active on forums and blogs relevant to your business is one of the best cost-effective ways to bring-in more clients. The knowledge you share on regular basis on the different forums and blogs make potential clients consider you as the go-to person when it comes to solving their problems.
Use video and visuals to your advantage
The internet is all about visuals. It costs you little to nothing to create great video content and impressive images on your website. This can help to improve the traffic and conversion rate of your website.
Guest post on industry blog
If you pitch a guest post on other blogs relevant to your business with links back to your website, you will benefit immensely by having your business in front of the other blog's audience. This strategy is extremely cheap and can help you grow your client base tremendously.
Use LinkedIn to your advantage
LinkedIn is a professional media used by businesses to build their online presence. If you can take your time to study the platform, you will discover several individuals and businesses that need your products or services. Search their details on Google and pitch them. You can connect with them or use the premium service offer by the platform to gain more customers and grow your sales.
Link your social media accounts and your website
Search engines favour entities that have shown established online presence by connecting multiple properties owned by them. So if you can link your social media profiles with your business website, people will find you easily on the search engines when searching for keywords relevant to your niche.
Open Google business account
Google can also come handy for your small business at almost no cost. You can set up and optimise your Google My Business profile so your business is listed in Google map and people can find you when searching for businesses in your local environment.
Conclusion
While you might need to do some physical legwork to grow your small business take it to the next level, digital marketing offers more affordable alternatives to achieve great results. Thus, for small business owners looking for effective ways to grow their businesses, some of the above listed cost-effective and flexible ideas can help you to achieve your goals.